Tensa Logo Usage Requirements

---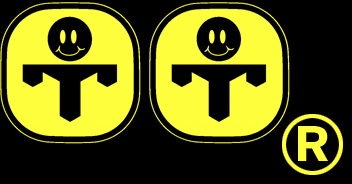 The logo above left is incorrect. The registered trademark symbol for Tensa has been omitted. If our copyrighted logo is not properly protected, undesirable companies, such as those who market exercise videos, could take our trademark and use it on their own products. The logo on the right is correct, since it displays the registered trademark symbol prominently. However, you should make sure that the symbol is not larger than half the size of our logo. It seems that a company has trademarked the circled-R and allows the trademark office to use it only a small version.
---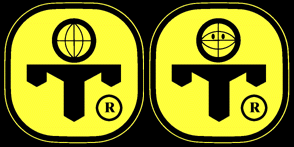 The logo on the left is strictly prohibited, since it resembles too closely the logo of another international organization. An acceptable version is shown at right, which has absolutely nothing in common with the other organization's logo.
---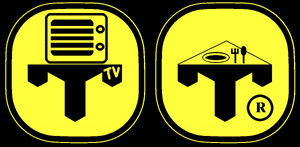 The two logos above have been approved for use to represent TV parties and dinner parties, respectively (although the symbols are sometimes alternated.) These are generally used on Interstate Highways.
---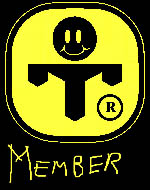 Members of Tensa are strictly prohibited from using the organization's logo on their stationery, license plates, toilet paper, etc. without making it abundantly clear that the logo signifies that the person is a member, rather than the entire organization itself. Uninformed members of the general public might otherwise assume that Tensa is based in Rootstown, OH, or some similar location, rather than the widely-respected, largely unzoned metropolis of Houston.
---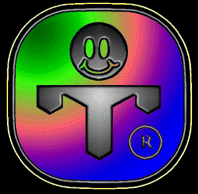 This logo may be used only by fans of The Grateful Dead ("The World's Best Mediocre Defunct Band") Like the band itself, this logo can be appreciated only when your consciousness has been altered or, preferably, removed entirely.